Plan your travel
A good trip starts before departure. Find all the useful information here.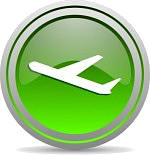 In Aeroporto
In questa sezione tutto ciò che devi sapere sui servizi e l'accoglienza in aeroporto.

Useful information
To speak directly with us and resolve all your doubts, in this box you will find:

Chi Siamo
ADR Assistance assicura l'assistenza ai passeggeri con ridotta mobilità, in partenza, in transito e in arrivo negli aereoporti "Leonardo da Vinci" di Fiumicino e "Giovan Battista Pastine" di Ciampino. Il nostro obiettivo è rendere l'aereoporto sempre più accessibile e confortevole tramite un servizio di assistenza specializzato.